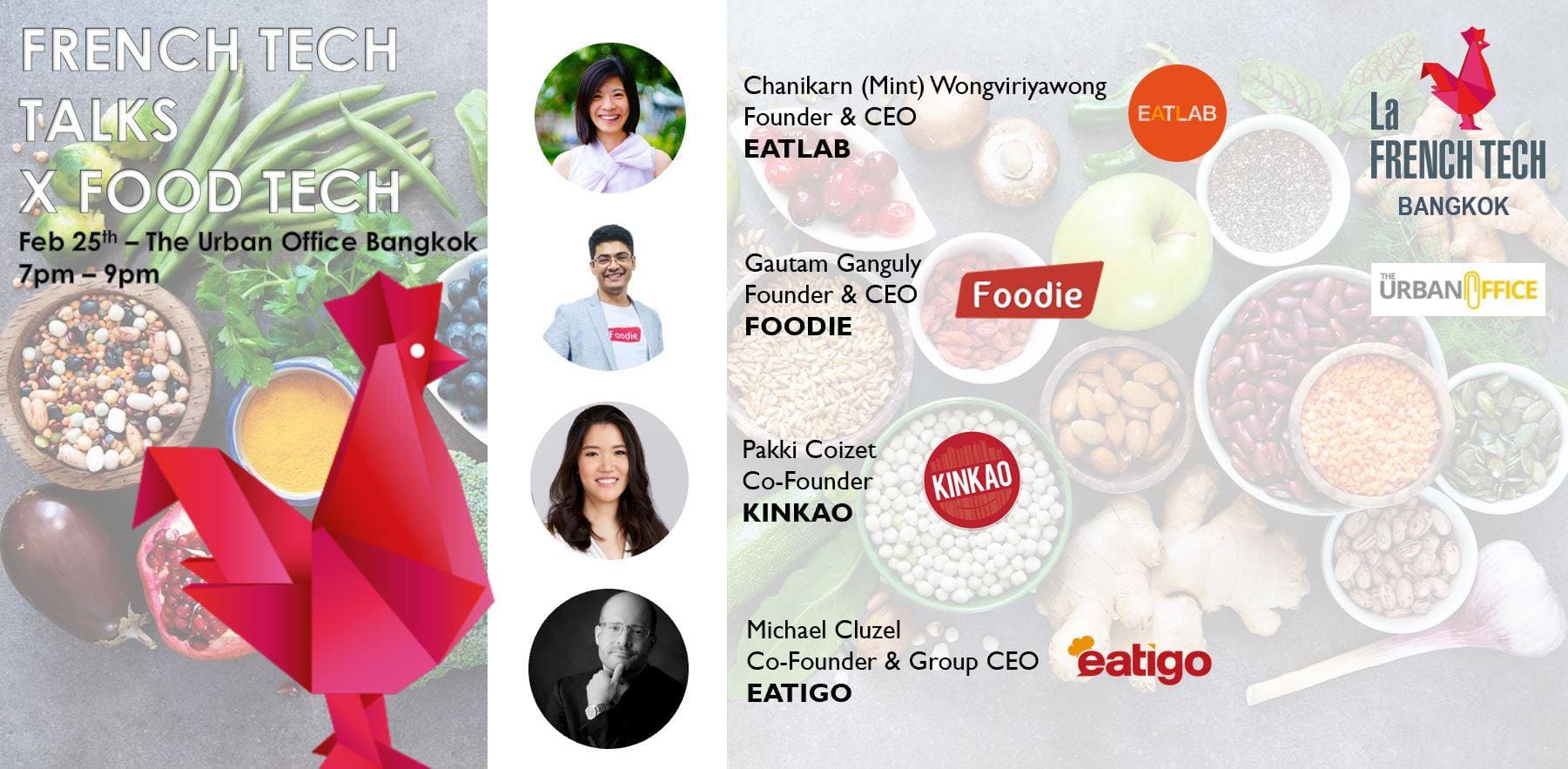 French Tech Talk X Food Tech
Super User
La French Tech Bangkok is excited to invite you to this new edition of FrenchTechTalks
FrenchTechTalk is designed to highlight Tech businesses and know-how through open discussion with experienced entrepreneurs.
Join us at TheUrbanOffice on Feb. 25th, 2020 - 7pm onwards to hear our great line-up of panelists exchange over the current state & future of FoodTech in Thailand and Southeast Asia!
We are excited and proud to welcome:
- K. Mint Wong, Founder of Eatlab
- Gautam Ganguly, Founder of Foodie (Kloud Kitchen)
- K. Pakki Coizet, Co-Founder of Kinkao
- Michael Cluzel, Co-Founder of Eatigo
Come and stay until the networking to continue the conversation with our speakers and make new connections!
Register for free on Eventbrite:
https://www.eventbrite.com/e/french-tech-talks-x-food-tech-tickets-94342804869